Supplier Discount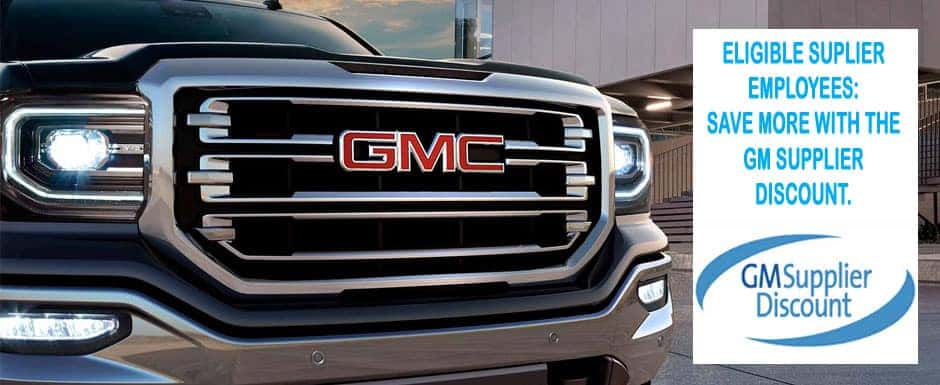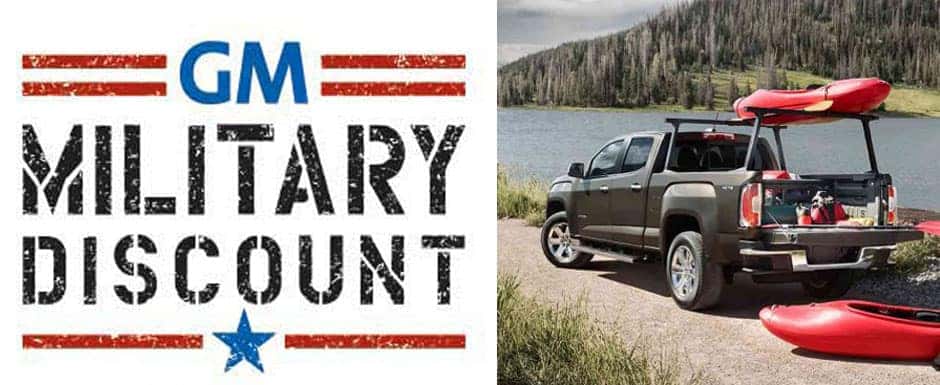 *Eligible military personnel includes Active Duty members, Reservists, National Guard members, Veterans and Retirees – including their spouses – of the U.S. Army, Navy, Air Force, Marine Corps and Coast Guard. Not compatible with some other offers.


*Eligible participants for the GM College Discount include college students (from any two or four year school), recent graduates who have graduated no more than two years ago, and current nursing school and graduate students.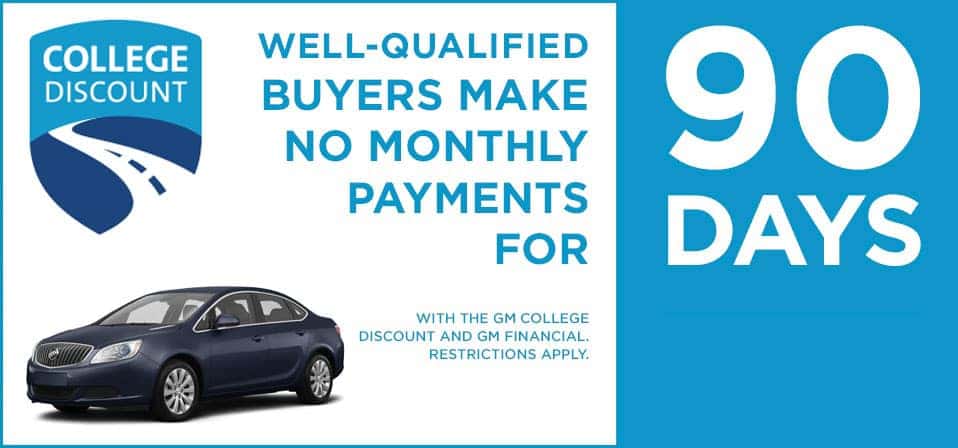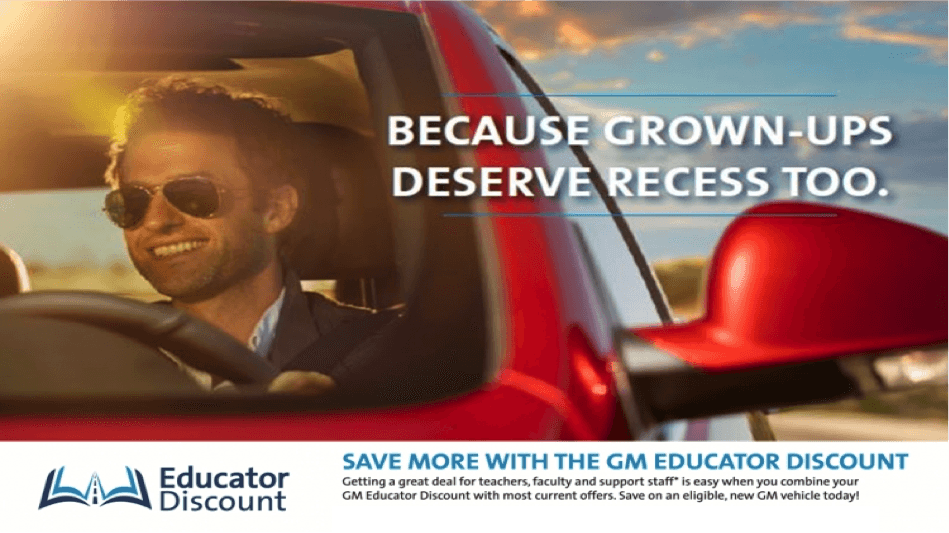 *Eligible personnel includes employees of any school, college, or university (teachers, administrators, support staff) that are employed by the school, college, or university.